The Hellroys w/Kyle Eldridge & the Rhythm Rounders
Sat
October 13, 2018
8:00 pm
Woodlands Tavern
All Ages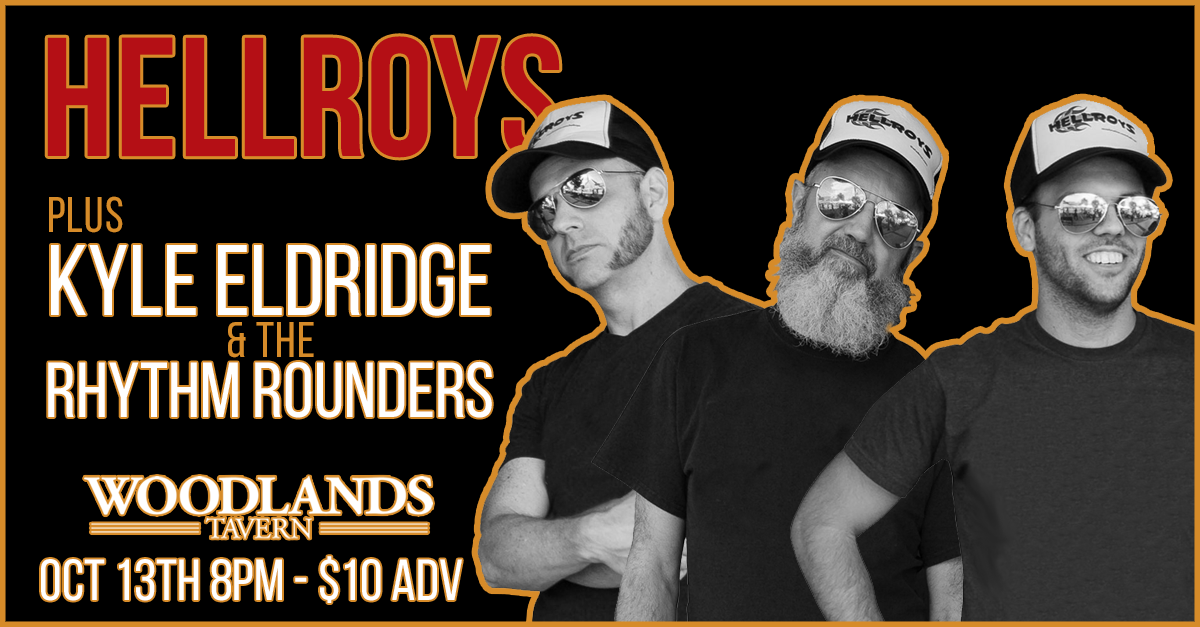 $12.00
HELLROYS
"Really funny, and just downright entertaining" is how Saving Country Music described them. Columbus Free Press called them "the musical equivalent of watching 'It's Always Sunny in Philadelphia' – you laugh, you feel deep shame, and then you laugh again."
With their 2014 debut album, "Dumb Country Noise," the HELLROYS announced themselves to the world. Tracks like "Wedding at Walmart" and "Outlaws Don't Read," quickly established the HELLROYS as a hilarious, twang-banging, must-hear band. After making a name in the regional clubs, the HELLROYS released their 2nd album "HELLROYS Is Real" and hit the national stage in 2018 when Sirius XM Outlaw Country radio put their hit "I Don't Do No Drugs," into heavy rotation.
The HELLROYS now tour the world singing songs of snakes, titties, and Siamese twins. They have found themselves sharing the stage with artists such as Whitey Morgan, Dale Watson, Unknown Hinson, and Dallas Moore.
With the support of their fans, the HELLROYS have become America's Favorite Country Mid-Western Band and yes, the sole purveyors of Dumb Country Noise.
Kyle Eldridge and the Rhythm Rounders
Kyle Eldridge and the Rhythm Rounders are a Country and Western Swing band from Ohio. The band's driving rhythm and vintage Americana spirit has taken them all over the country. After playing this year's Viva Las Vegas Festival, Kyle and the band traveled to California where they recorded their debut EP with rockabilly legend, Deke Dickerson. Vintage Country. Rockabilly. Western Swing. Kyle Eldridge and the Rhythm Rounders!