Chance McCoy (of Old Crow Medicine Show) at Woodlands Tavern
Fri
March 27, 2020
7:00 pm
Woodlands Tavern
All Ages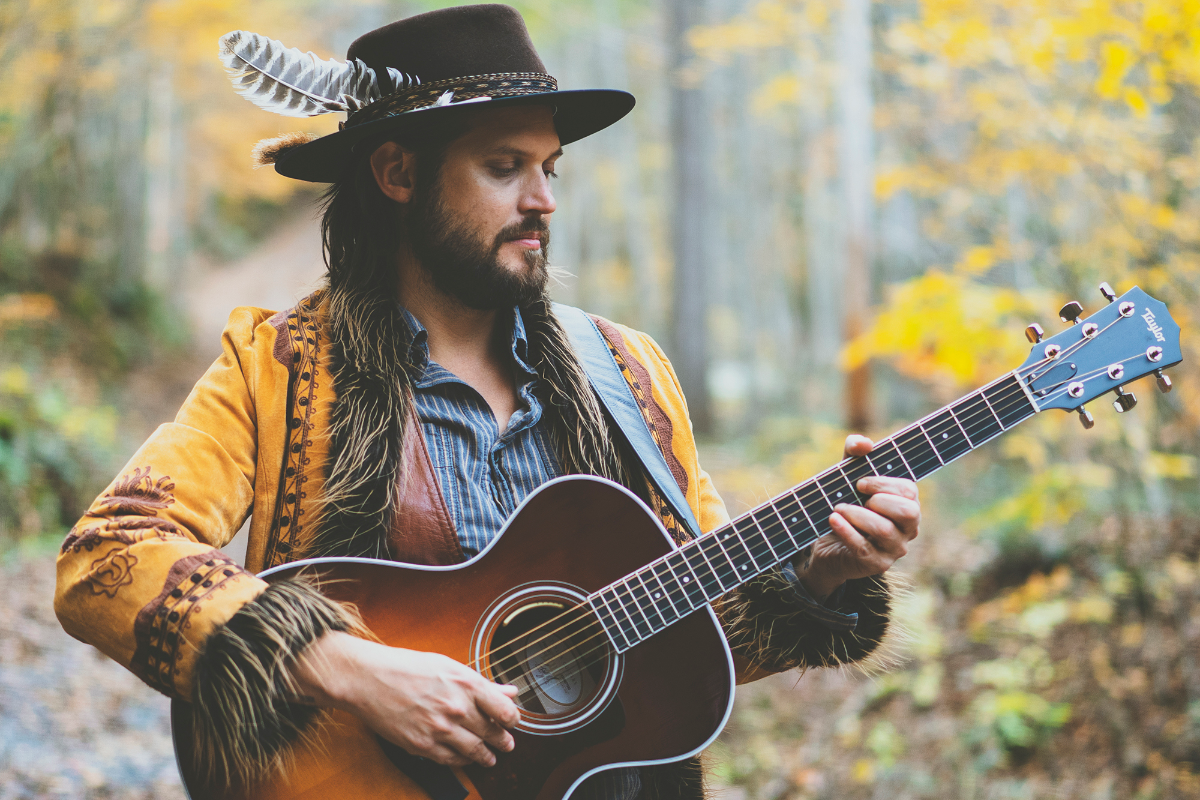 $15.00
Chance McCoy is a Grammy Award winning Indie Folk musician from West Virginia.
"It can be scary to step away from something that's been so successful," says Chance McCoy, "but it's important to follow your passion. I really believe in the music that I'm making right now, so it feels like the right time for me as an artist to get off the main road and explore the path less trodden."
A virtuoso fiddler, guitarist, and banjo player, McCoy is best known as a member of GRAMMY-winning Americana powerhouse Old Crow Medicine Show, but 'Wander Wide,' his debut solo album, reveals a remarkable depth and versatility far beyond anything we've heard from him yet. Captivating in its cross of the traditional and the progressive, the record shows little regard for the conventional boundaries of genre and decade, blending old-school bluegrass melodies with modern rock and roll arrangements and rich, atmospheric production. McCoy based the album off of a live residency show he put on weekly at The Basement in Nashville, and the studio recordings here tap into the same exuberant energy he brought to the stage every night, complete with dazzling performances that unexpectedly twist and turn, sometimes transitioning from one tune to the next within the same track.
"This whole record was built to be performed live," explains McCoy. "We recorded everything exactly the way we played it at the Basement, just three people making music together in the moment. Even my vocals were recorded live. It was really important for me to capture that feel."
McCoy's been chasing that same feel for most of his life. Raised in West Virginia, his first musical loves weren't the folk and bluegrass he'd eventually become known for, but rather the grunge and classic rock he heard on the radio. When he finally discovered old-time mountain music in his early 20's, he fell head over heels, instantly drawn in by the raw honesty and dark beauty of it all.
"I heard about these fiddle conventions where people would camp out in the mountains and jam all week," remembers McCoy. "I packed my stuff in my truck and started traveling around to every single one I could find. All I played was an acoustic guitar at the time, but I was so taken with the music that I decided it was what I wanted to do with the rest of my life."
McCoy grabbed himself a fiddle and headed straight to the source, apprenticing under a series of master Appalachian players through a program funded by the National Endowment for the Arts. As his chops developed, he quit his construction job in order to pursue music full time, devoting his weekdays to busking on the streets of Harper's Ferry and his weekends to performing in a loose-knit group called The Speakeasy Boys.
"It wasn't so much a band as it was an excuse for twelve guys to get together and drink," McCoy laughs. "Every Sunday, we'd throw these speakeasy parties outside of Shepardstown, WV, where we'd cook up a bunch of catfish from the Potomac River over a barrel fire and sell beer. Two or three hundred kids from the local college would show up to see us play, and they'd party and dance the whole time."