Long Beach Dub Allstars w/ Dale and the ZDubs at Woodlands Tavern
Thu
September 21, 2023
7:00 pm
Woodlands Tavern
All Ages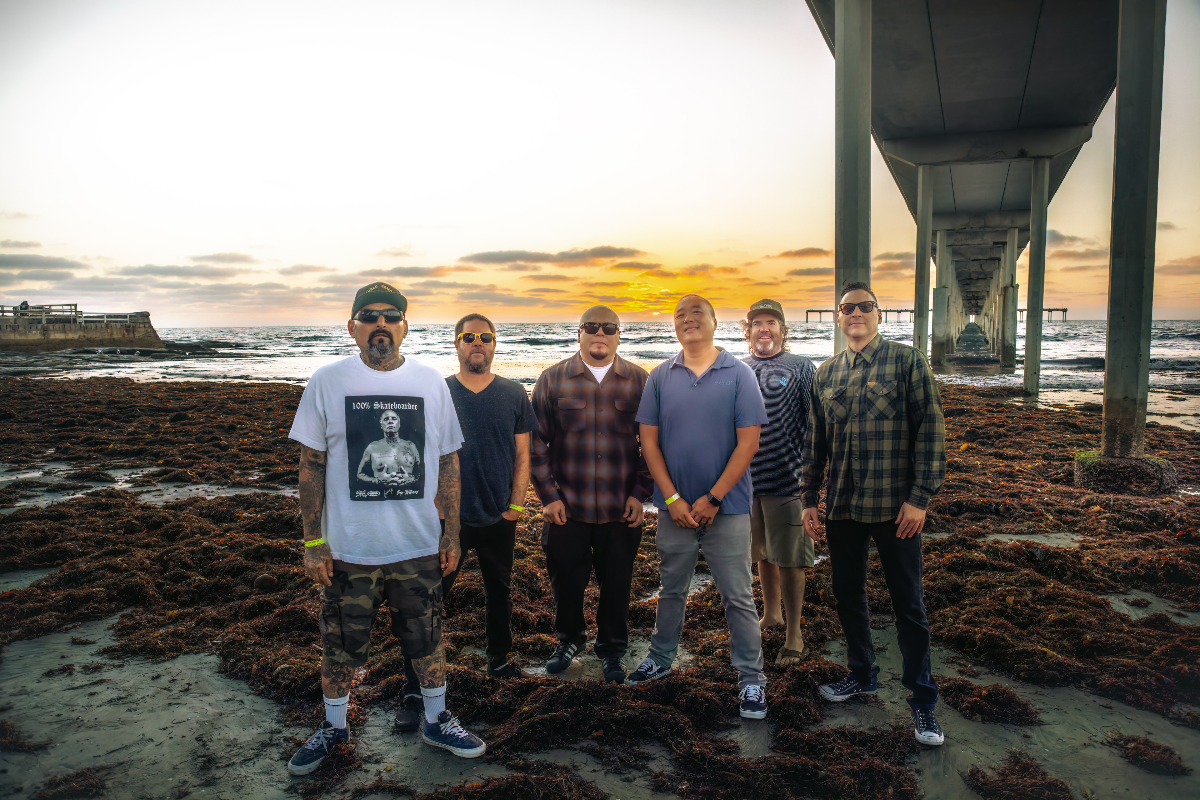 $25.00
After making their triumphant return in 2020 with their self-titled album, Long Beach Dub Allstars are taking it all the way back-to-basics on their new album "Echo Mountain High". The album will take listeners on a trip through a psychedelic mountain range of musical madness filled with reggae, rock, ska, hip hop, hard dub, and soul.
When the pandemic hit, tour was cancelled and the band was put down for about a bit. After about a year, Long Beach Dub Allstars, Opie Ortiz and Edwin Kampwirth got busy and started to write some songs. Setting up their own personal musical "resort" in Opie's yard, the duo began to demo new tracks. This "resort sesh" led to the creation of 18 demos that would become the seeds of "Echo Mountain High".
The band began working with Long Beach Dub Allstars guitarist Michael "Miguel" Happoldt to help figure out which of the songs to focus on. 13 songs were chosen and sent the band. With the full band tracking straight to tape at Tracking at 64 Sound, the canvas and frame were built and it was now time to paint. So then off to record overdubs with the great Lewis "Lew" Richards at 17th Street Recording studios , as well as at Mike and Tim's home studios. Within a year, the album was completed.
"This release is extra special because after the pandemic, I honestly didn't know if we had another album in us," commented Long Beach Dub Allstars bassist Edwin Kampwirth. "The way Opie, myself and the crew came together to work on this album was really amazing to me. Everyone got busy, did their parts and treated these songs with respect and love. The last album was really beautiful, but it was very mellow. To me, 'Echo Mountain High' is the wild album that needed to happen. We took some chances, broke down some barriers and now the floodgates are open."
Long Beach Dub Allstars have always taken chances and have never been afraid to chart into unknown musical territory. "Echo Mountain High" sees them experimenting with some heavy psychedelics and finds the band playing some hard classic dub anthems along with some wild experiments, showcasing the band's free spirit and fearlessness to venture into the unknown.
Opie Ortiz describes the sound "I feel with the self-titled album, it was an old-time vibe we were going for, and Cameron Webb has more of a punk-rock approach. This new album has more of a soul feel to it, and we experimented with a bunch of sounds like Roger playing a mellotron on 'Fly So High', which gave it a sort of Beatles 'Strawberry Fields' vibe. "
Joining the Dub Allstars on this mind-altering musical journey are Chris Dowd (Fishbone), who adds his trombone flavor to one track, some sweet vocals on another and some of his iconic keys on two others. Devin Morrison (Expanders/Man Like Devin) and Jesse Wagner (Aggrolites), lend some singing on a few tracks. Philieano (Doobie Raider) jumps on two tracks to rap and sing some harmonies, and local Long Beach ripper, Travis Goertz, plays a little slide guitar on one track...