The Quasi Kings, The Worn Flints & more at Woodlands Tavern (night 1 - 8/27)
Fri
August 27, 2021
6:00 pm
Woodlands Tavern
All Ages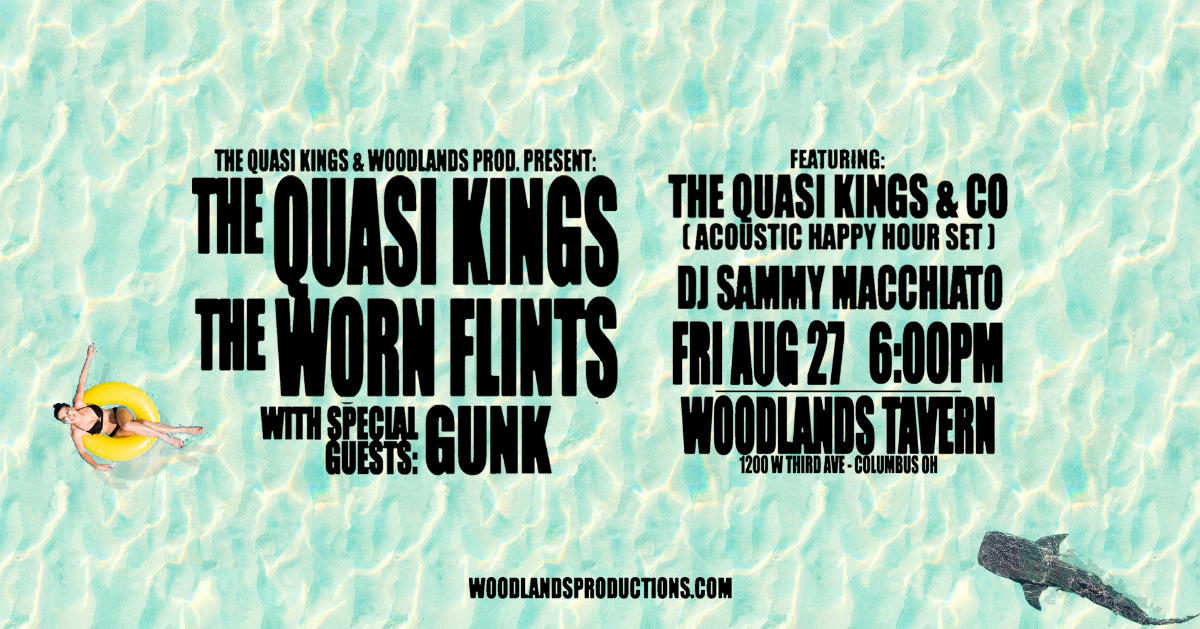 $25.00 - $30.00
Join The Quasi Kings, the Worn Flints, Gunk, & more for two raucous nights at Woodlands Tavern!
Friday, Aug. 27 (night one):
The Quasi Kings
The Worn Flints
Gunk
DJ Sammy Macchiato
and
The Quasi Kings & co.
(acoustic happy hour set)

Night one features Columbus heavies The Quasi Kings, The Worn Flints and Gunk, as well as a FREE happy-hour acoustic set from Benny & Zach (of the Quasi Kings) & friends on the Tavern Stage to start things off and the incomparable DJ Sammy Macchiato spinning sweet sounds between sets on the Main Stage!

$20 advance / $25 day of show
$30 two-day passes available!
Doors at 6:00p