The Neal Show at Woodlands Tavern
Woodlands Tavern
All Ages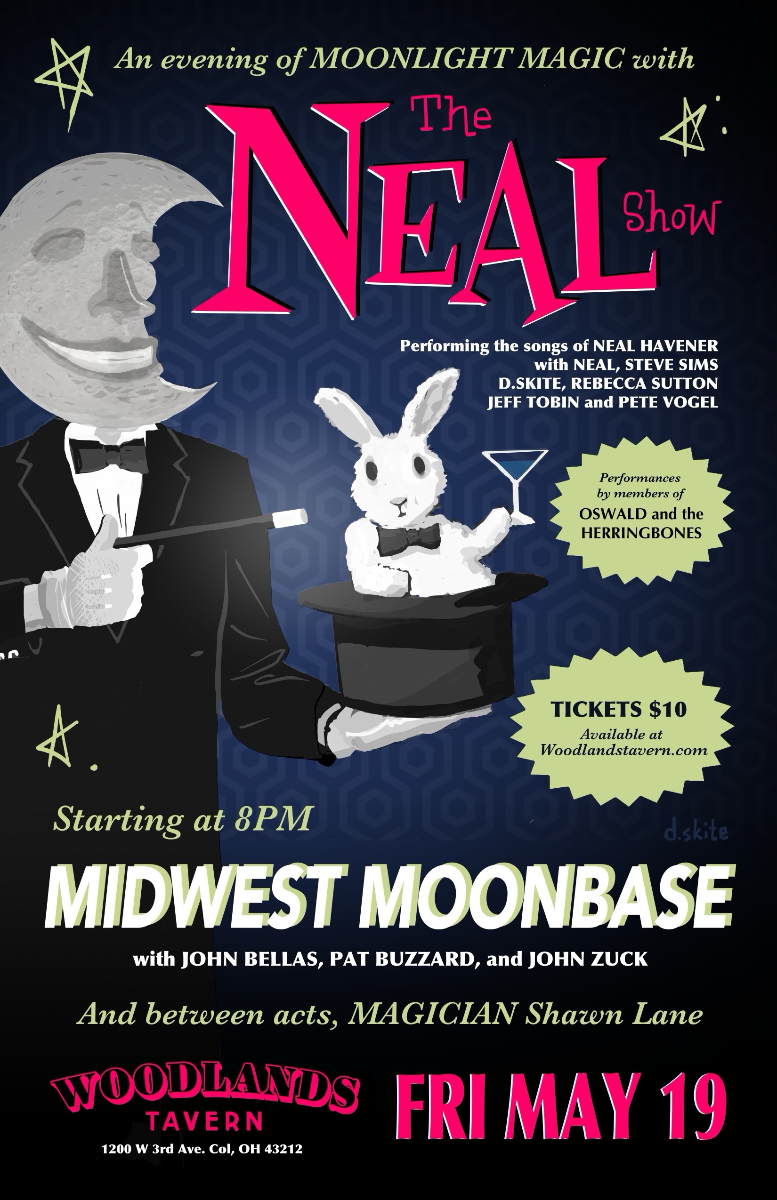 $10.00
Neal likes to write songs. When he's lucky, his amazingly
talented musical friends jump up on stage with him and bring
those songs to life.

And when we're really lucky, the audience sings along and
dances!

Steve Sims plays the drums

Dave Skite sings and plays percussion

Rebecca Sutton sings and plays flute and keyboards and bass

Pete Vogel plays keyboards and percussion

Neal Havener sings and plays guitar and bass

And sometimes we have special guests too!