Happy Hour w/ Firewater Tent Revival
Wed
July 26, 2023
6:00 pm
Woodlands Tavern
All Ages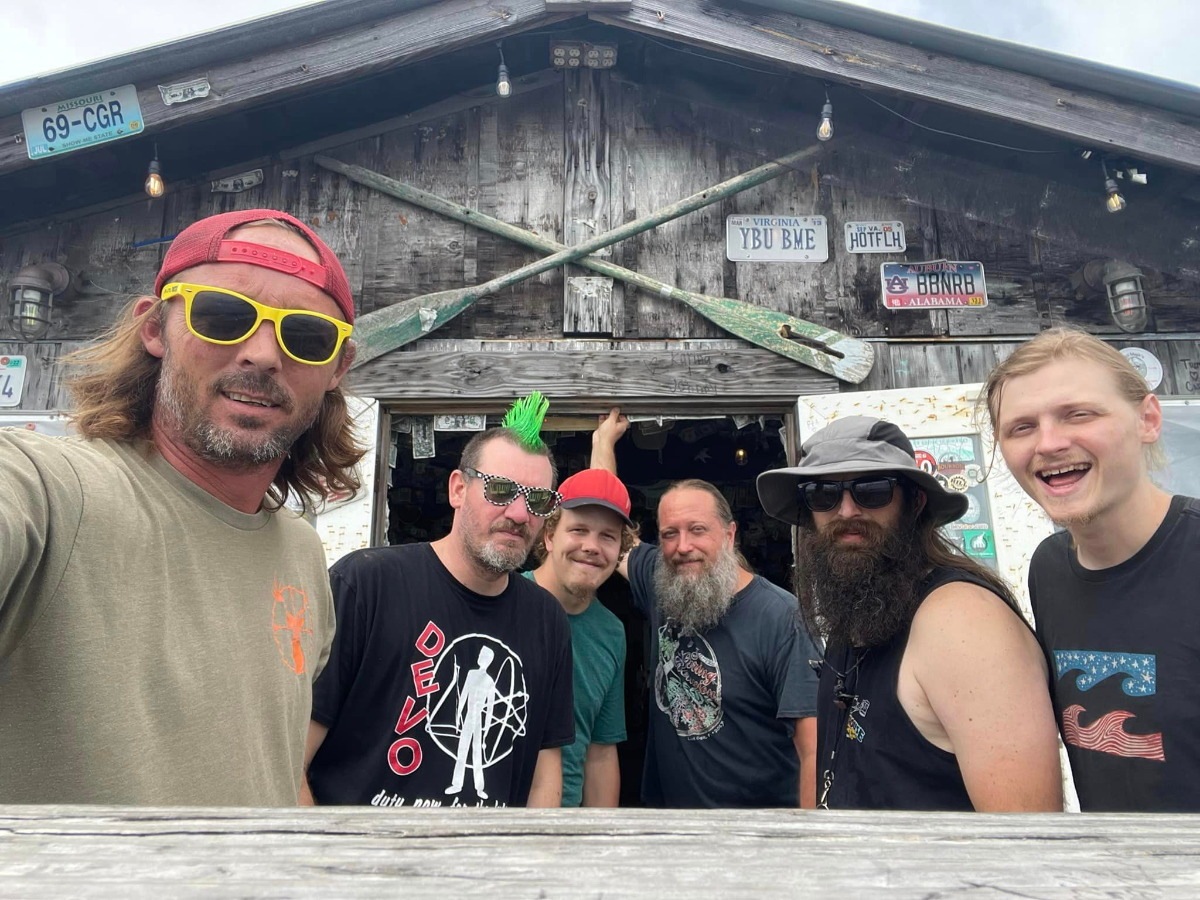 $0.00
This Jacksonville jamgrass band brings their original tunes and slammin' covers to the stage! Always a good time, you don't want to miss this Florida band!
The Firewater Tent Revival comes from a small fishing village, located just outside of Jacksonville Florida known as Mayport. Not quite Bluegrass, not really Country or Rock, this high-energy string band performs music that playfully entertains a crowd with storyteller-style lyrics and bluegrass instrumentation.
A funky mix of Folk and Roots music, the band is made up of remnants of an Atlantic beach punk rock band gone rogue. You don't want to miss this!
The Firewater Tent Revival is a gang of old punk rockers gone rogue, playing music in a genre that escapes modern description. Not quite Bluegrass, Punk Rock, Folk or Country, they seem to be a sort of redneck orchestra delivering toe-tapping melodies, insanely energetic solos, and seriously good fun for anyone within ear-shot of a performance.