Sunny Sweeney w/ Ben Danaher at Woodlands Tavern
Sun
April 28, 2019
7:00 pm
Woodlands Tavern
All Ages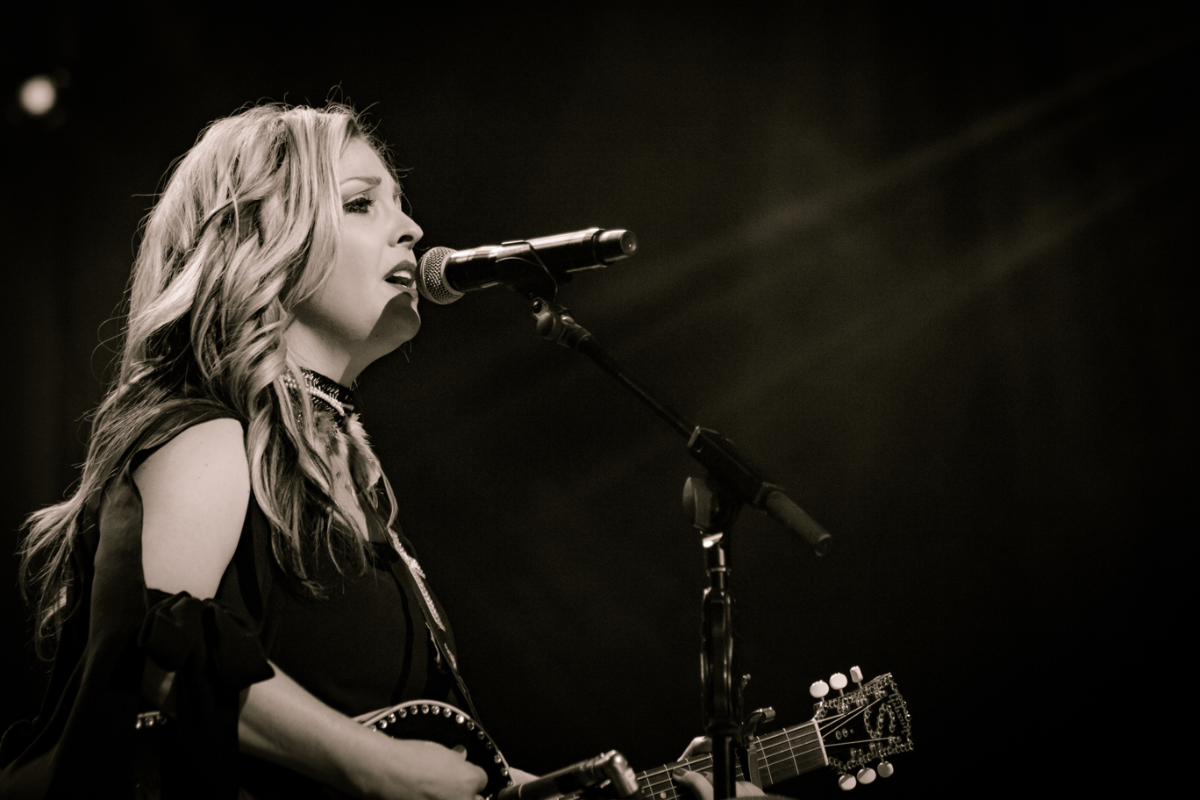 $15.00
Sunny Sweeney is the party and the morning after. She's the quip that makes you
laugh and the truth that makes you cry, the devil that's egging you on and the angel
whispering that you aren't alone. But those compelling contradictions aren't what's
most interesting about Sweeney: it's the depth and brazen authenticity she brings to all her roles that grabs you and won't let go.
"I've grown up doing the bar scenes, and you have to have drinking and partying songs there-–you have to," Sweeney says. "Now, my songs are still about the same things,but I feel like they're more mature versions."
Sweeney's salty wisdom and Texas-hewn soprano have never sounded stronger than
they do on Trophy, her anticipated new album.
Trophyis a breakthrough––the albumwe all suspected she was capable of making. The wit and honesty that have always defined her stone-cold country have blossomed into confessional, complex songwriting for grown-ups, still whiskey-drenched and honk-tonk-ready. Drugs, death,
the ex-wife, drinking, devotion, and longing for a child: it's all here, raw and real.
"I have not felt this good about music in a really long time," Sweeney says from her
front porch in Texas. "I'm really excited."
The success of artists including Margo Price, Brandy Clark, Kacey Musgraves, Miranda Lambert, and others make it seem like the world is more open now than ever before to smart women singing smart country. It's about time. Sweeney is a veteran of the trade,and has logged her miles the old-school way. A three-year residency at the Poodle Dog
Lounge in Austin––"It was a dump," she says. "They didn't even have a credit card
machine or liquor license."––along with improv and stand-up comedy experience wenta long way toward teaching her how to hold a room of cynical drunks in the palm of her hand.
The mastery of holes in the wall, major label stint, and serious songwriting chops make Sweeney something of a rarity: an artist with barroom cred, mainstream validation, and songs meaty enough for listening rooms. Or, as
Rolling Stone
put it in September 2016:"Sweeney is one of the rare entertainers who can hold her own at CMA Fest as well asAmericanaFest."
Produced by Grammy nominee Dave Brainard (Brandy Clark's12 Stories) and recordedat Sound Emporium and Decibel Studios in Nashville,Trophgoes 10 songs deepwithout a single throwaway line. While Sweeney wrote with her longtime favoritesincluding Monty Holmes, Buddy Owens and Jay Clementi, she has expanded her circlof collaborators in recent years. Lots of time writing with Lori McKenna, Caitlyn Smith,Heather Morgan, and others resulted in a deck that's refreshingly stacked: most of thsongs on the album were written by women. "I feel like I have branched out a little inthe writing department," Sweeney says. "And the record I ended up writing was prettyheavily written with females.While Sweeney didn't intentionally set out to write almost exclusively with women, the resulting songs ....